Coming soon…. Lead Rope Solo online course….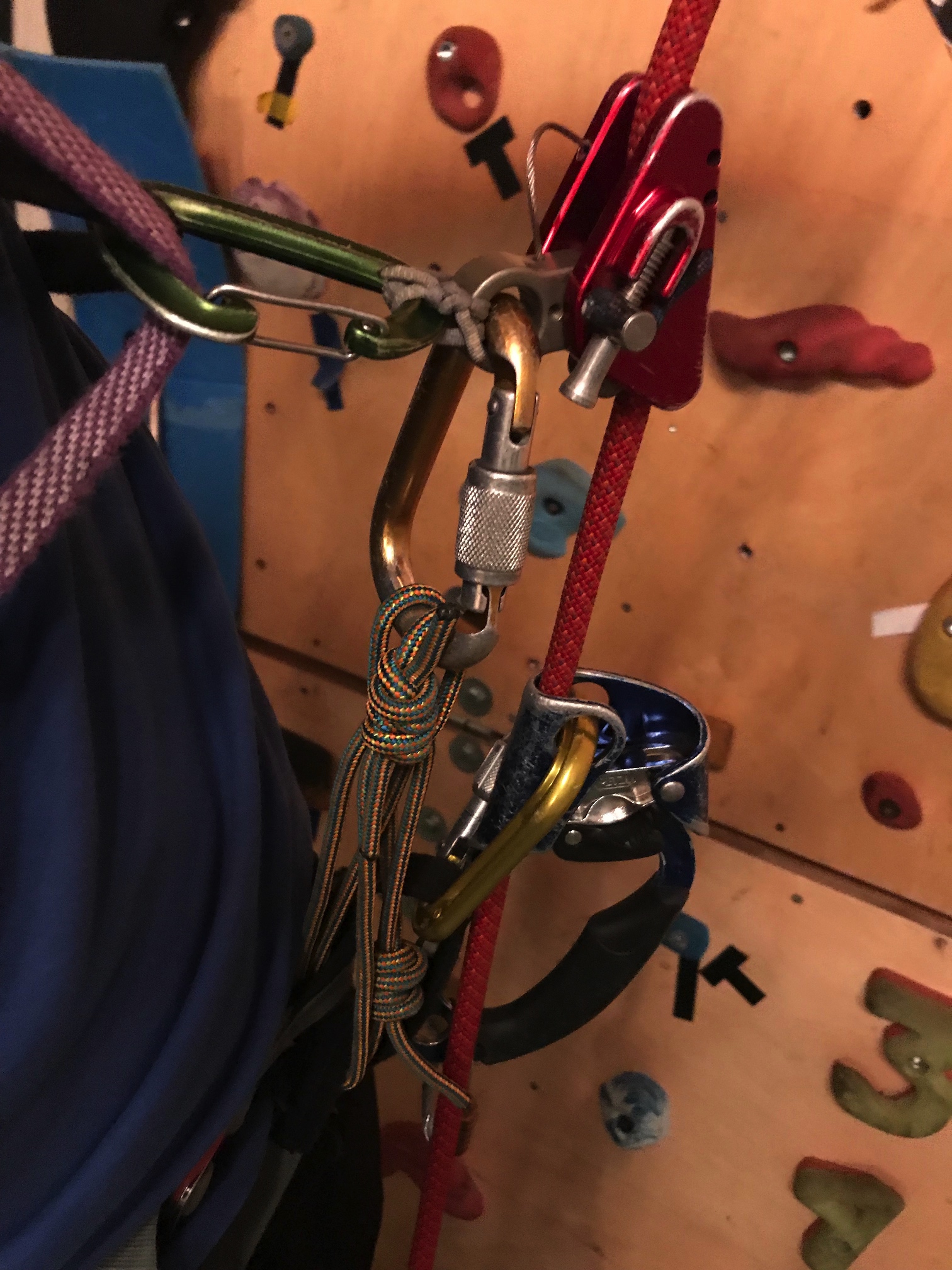 Top Rope Solo (more than 3hr content)
The one and only Top rope solo e-course where you will learn all the essentials to rock climb as much as you want, no break needed!
It's more than 3 hours of direct content! The content of this course would require two days of in-person training.
You buy a lifetime access to the e-courses, and further updates. You will own this e-course for as long as we will be online. Plus you will be able to come back, check some trick from the cliff… 
It's well organized in 15 sections containing more than 70 videos!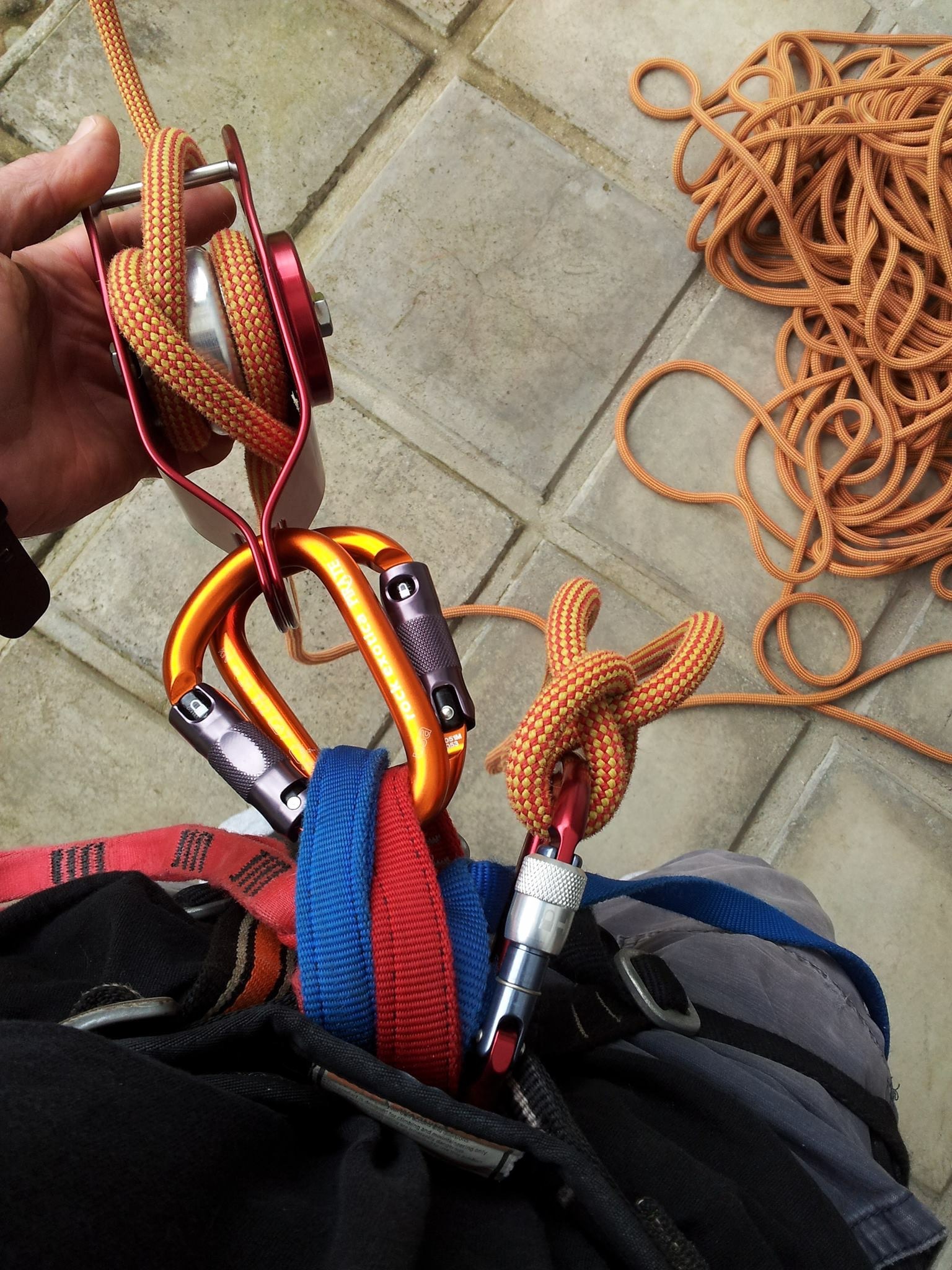 Lead Solo (comming september 30th)
It will be a great pleasure to share our knowledge on Lead rope Solo with all of you. We are working on the project.In the meantime, if you want the Lead Solo Online Course, we recommend you buy the TR Solo Online Course before October first. Not only will you start enjoying the course right now, but 1- it is part of the Lead Solo Online Course AND 2- you will benefit from our best price at 284 Canadian Dollars TOTAL. A huge discount!
​
Subjects will include: general principles, devices-specific recommendations, suggested knots, belay anchors, self rescue and more! The goal is to include the Silent Partner, Soloist, Revo, and Knots only methods for the Launch. And add the Grigri, Eddy and LOV2 in 2019.
Available soon
Price : 199$ + 149$ (Top Rope Solo ) = 348$ plus taxes
Top Rope Solo Course Content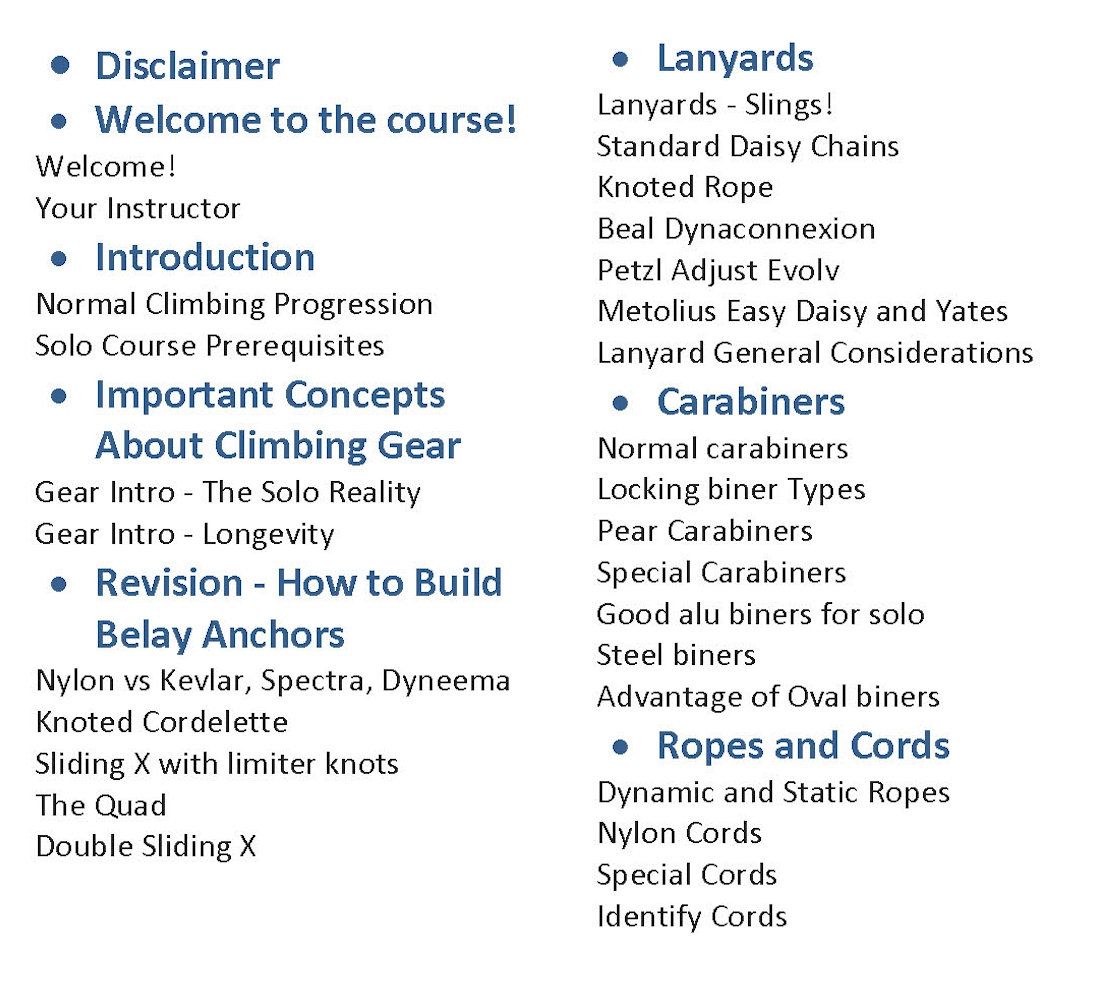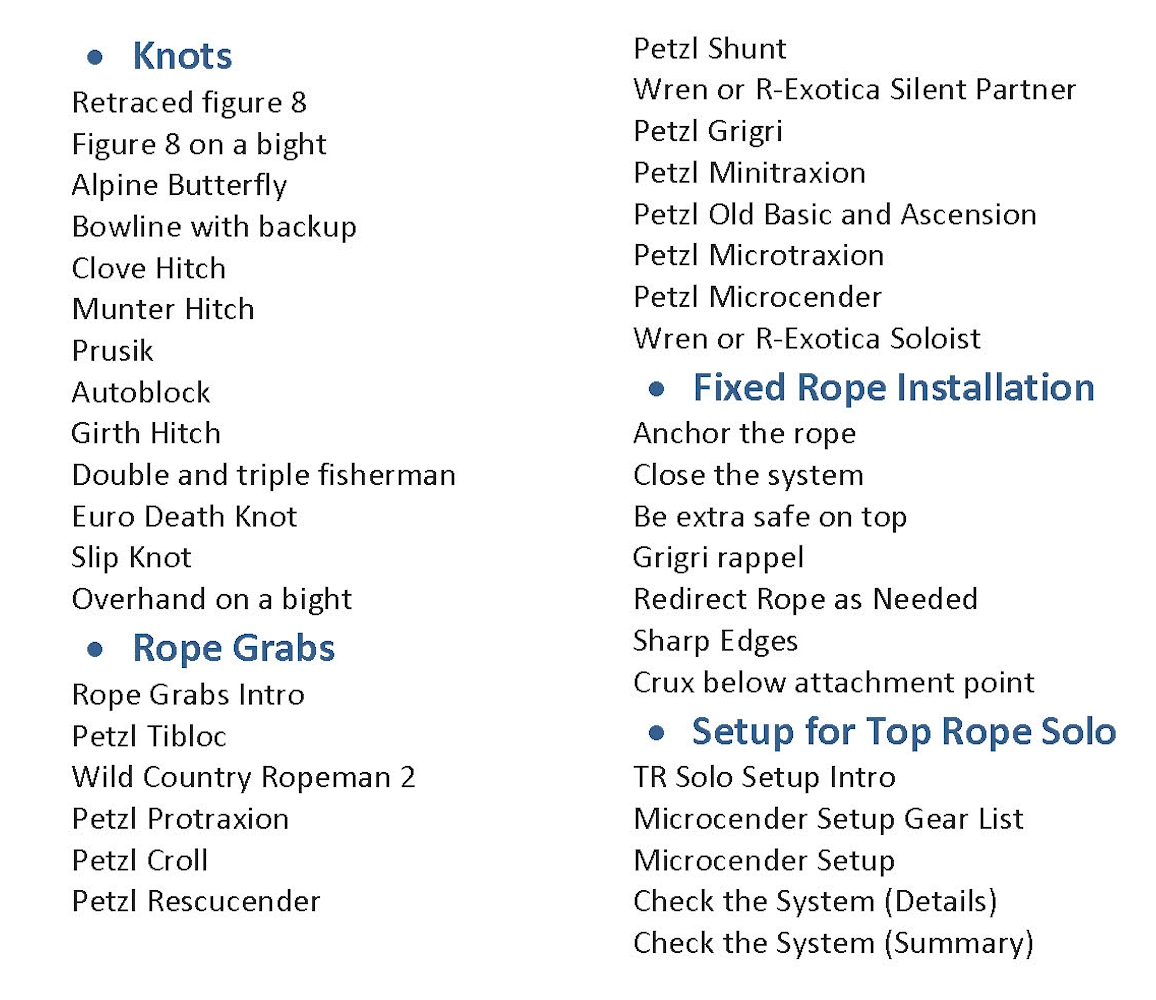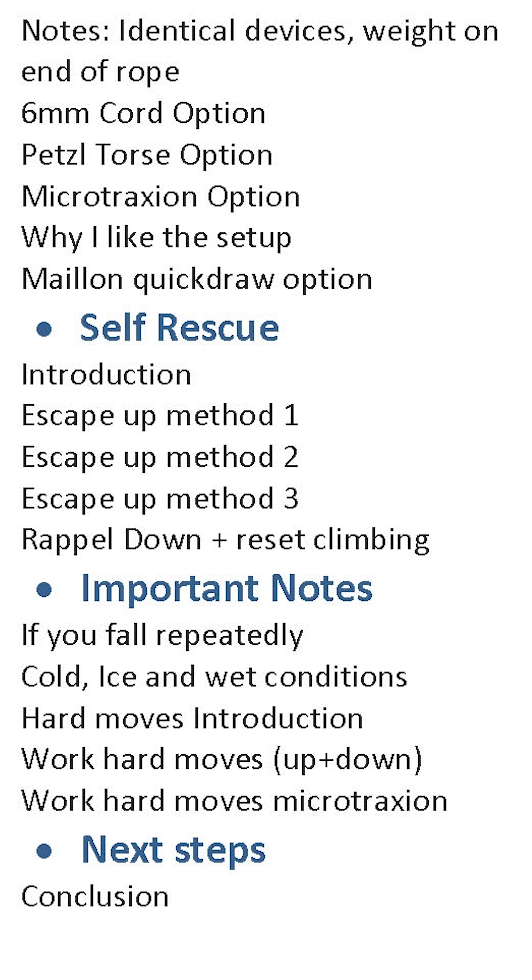 Top Rope Solo course content

Rope Solo
At BlissClimbing, we are specialized in Aid climbing, Big Walls climbing and Rope Solo Climbing. Yann his practicing Rope Solo almost since his beginning in climbing. This is ROPE SOLO. Yann want to share his passion for rope solo for as many person that would like to know more about it and make it affordable.  For now we invite you to explore this opportunity in person. It takes a day with Yann to get started in either top rope solo climbing or lead rope solo climbing. To follow one of his live course you need to be practicing tradionnal climbing in lead for at least two years and you need to be competent at self rescue. (Follow a course with us). We know that practicing Solo even with a rope is hazardous and dangerous and we wish to help you find balance and you way into it securely!
When you will be alone on the rock, we wish our teaching will help you take in charge your own security! Repeat gesture and keep practicing and learning and always remember that you are the one who have to look upon your own mistakes.
We wish you to try full time Climbing!!! its an awesome feeling of freedom!
In person courses